It is amazing how priceless the bond between a mother and a daughter is and how it changes for the better over time. It is the wedding day of the daughter that brings out the treasured love between the two, visible for everyone around. Here, we have collected 10 heartwarming mother daughter wedding photos which beautifully illustrate the different dimensions of this amazing bond.
1. Kiss of Love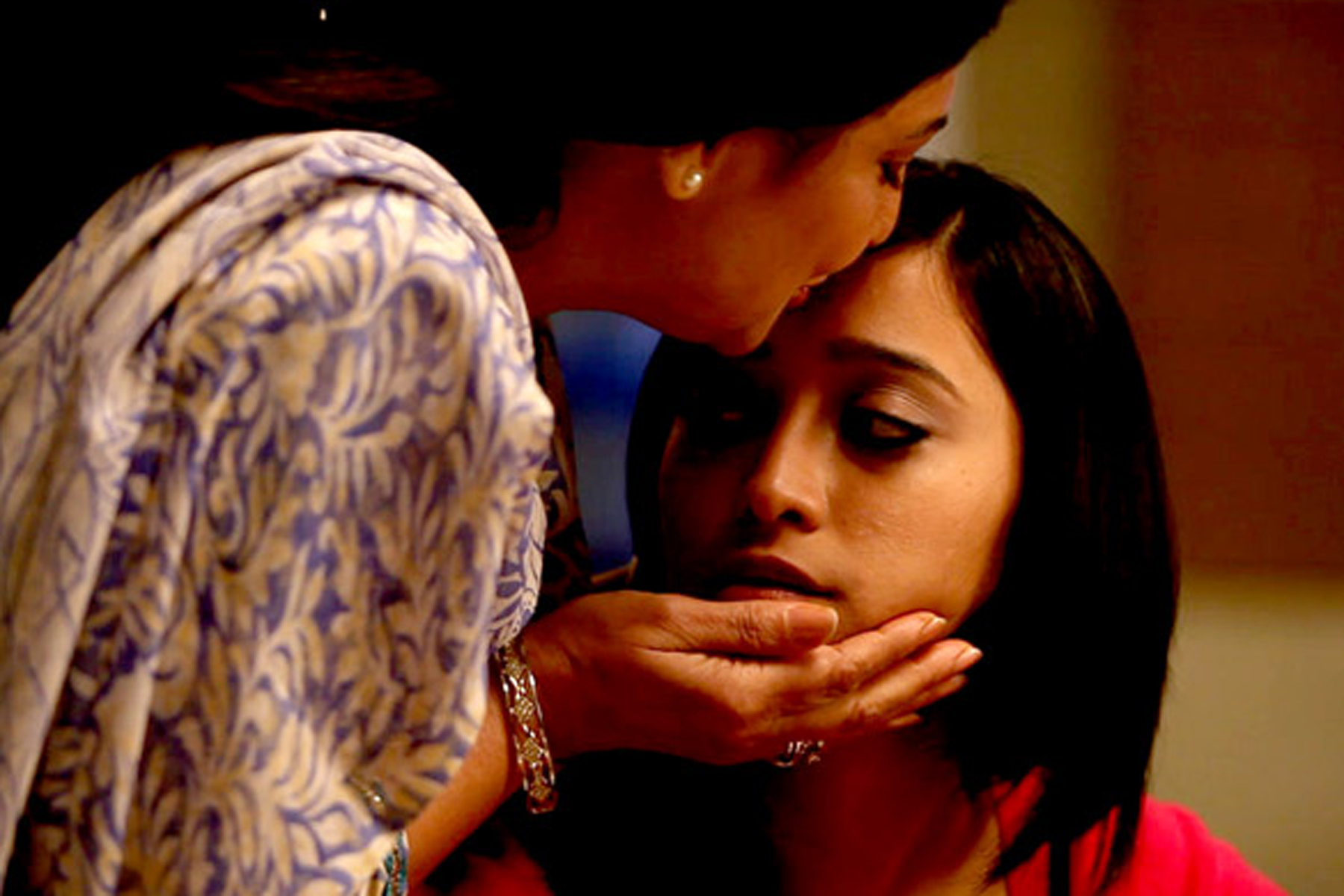 The bride, almost in tears, looks away as the mother plants a kiss on the forehead of her little girl who has now grown up to be a bride.
Image Courtesy: speakingtree
2. Smiling the Tears Away
Here the mother and daughter are sharing a smile. But, only a mother knows how it feels to smile throughout the wedding photo sessions while the heart is breaking inside.
Image Courtesy: dailymail.co.uk
3. Stay Blessed, My Love
The mother blessing her child every happiness in the world. "Your every dream will be fulfilled," she whispers.
Image Courtesy: Pinterest
4. Showering Love
The mother puts tikka on the forehead of the bride during a wedding ritual while the bride is smiling big.
Image Courtesy: danieltaylorphoto.com
5. Love You, My Child
In this photo, a mother is giving a tight hug to her daughter who, all dressed in her bridal wear, is ready to tie the knot. One of the most emotional transition, from being a little daughter to being someone's wife.
Image Courtesy: Kumari Photo via Pinterest
6. First Look
"You must become a wife today to your Prince Charming, but you are and will always be my little princess. I am always there fore you." Not only Hema Malini, this must be the words of every mom in the world.
Image Courtesy: via bollywoodshaadis.com
7. Secret of Happiness
Her little daughter is all set to be the part of another family, a new life awaits her. And this is the right time to share the secret of marital bliss with your little daughter.
Image Courtesy: shangchenphotography.com
8. I'll be Alright Ma
It's not that she doubts it, but it's just her heart is not yet ready to accept the truth. It's painful to let you go, but she is trying everything in her power to not stop you from going away from her.
Image Courtesy: squarespace.com
9. Bidai
One of the toughest moments for a mother and a daughter. She has prepared herself for this moment ever since the date has been fixed (or perhaps from the time of her birth). Little did she know that her tears would betray her like this.
Image Courtesy: Pinterest
10. One Last Hug
From tomorrow it is only your memories, darling daughter…
Image Courtesy: truephotography.com
Featured Image Courtesy: parisi-images.com