If you are planning to spend your honeymoon in the breathtakingly beautiful Andaman and Nicobar islands then you have already made a great decision as nothing can be more splendid than spending time with your beloved in the middle of white sands, sun and turquoise waters. The unspoiled beaches, exotic food, remoteness and privacy – all combine together to make this a dream honeymoon destination. So, you got your tickets confirmed and now it is the time to pack your bags. But before you do so, make sure to carry these 10 must-have things in your bag  for your post-wedding romantic trip to the Andamans.
1. Dark goggles: The islands are known for their blinding white sand and sun-rays; therefore, dark and preferably 100% UV protection guaranteed or polarized shades and glares are a must. Do keep them in your handbag at all times.
2. Umbrella or a sun hat: Both, if possible. To get around the archipelago and move around the islands in the broad daylight, you will definitely need some shade. So always keep the umbrellas handy. Sun hats will be useful for those romantic walks around the beaches. You could also buy beautiful straw hats from the local markets as these will surely make nice souvenirs as well.
3. Cotton clothes: Lots of them actually. From loose fitting matching kurtas to paired t-shirts to chic cotton hot pants and skirts -make sure you pack quite a few sets for this romantic getaway. Look beautiful and pose for hundreds of gorgeous honeymoon selfies.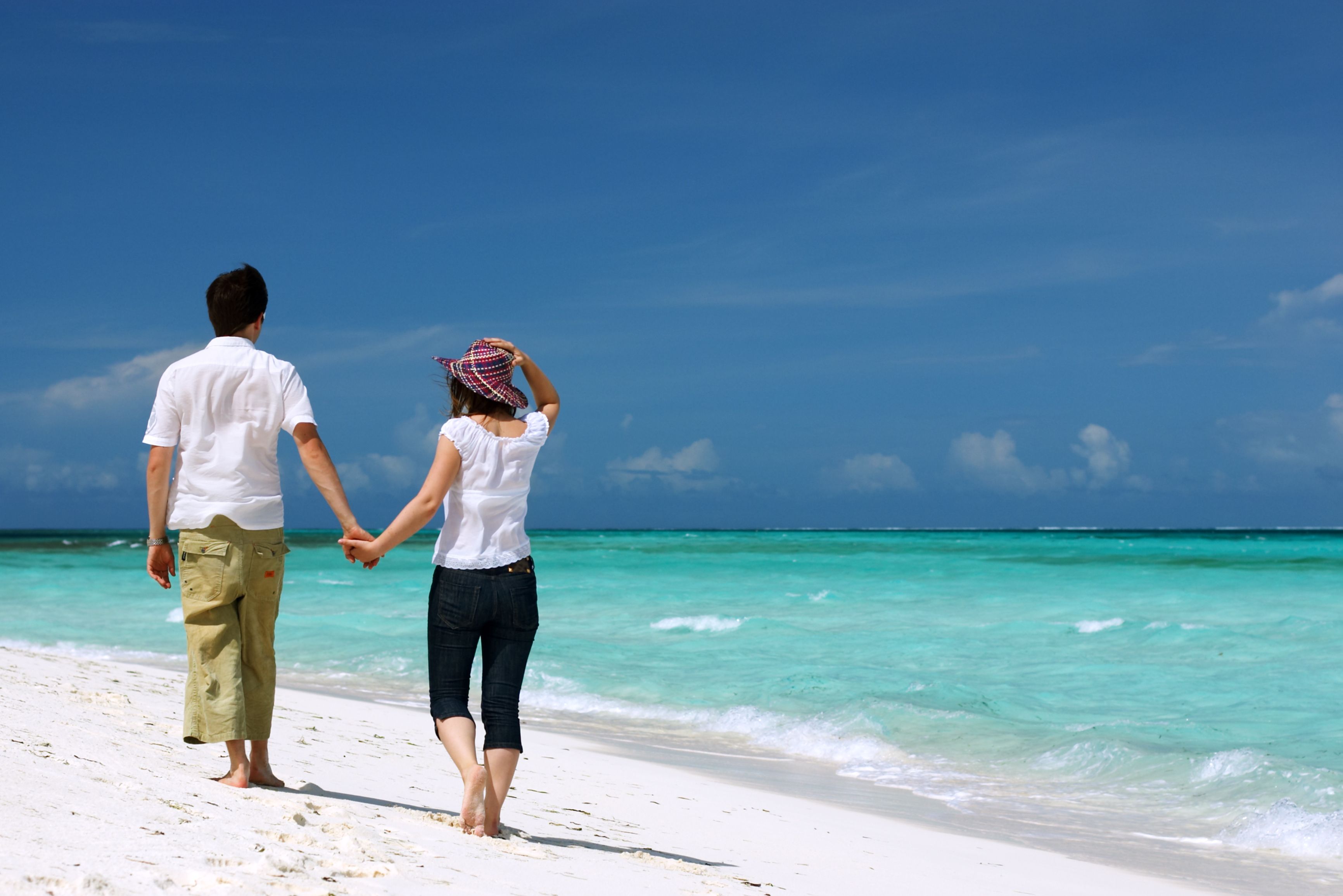 4. Vibrant beach wear, sarong: After all, you will be in Andaman! So, it is time to flaunt your best beach wear. Girls, pack some sexy sarongs and use them for basking in the glorious sun. Go colorful!
5. Sunscreen and UV protection: SPF 50 will do well in this island area. Apply over all the exposed areas of body before going outdoors.
6. Beach sandals and flip flops: To match the vibrant beachy theme, pick up 2 to 3 sets of beach sandals and flip flops of attractive colours for the romantic strolls in the beaches.
7. Accessories: Multicoloured or matching beaded necklaces to team up with the beach wears, cute yet attractive studs, sexy dangles for the romantic dinner dates, elegant necklaces for the special club nights and of course small beach bags and clutches to keep things in . The local markets also offer various exciting accessories for you to bring back.
8. Beach bath kit: Buy one online if you don't have any already. You will need it.
9. Insect repellent: For quiet and undisturbed night-outs on the cosy beaches or evening walks around your resort, you must keep some bug repellent handy.
10. Right camera kit: Camera with good aperture, filters, and polariser are definitely needed. Change the settings of white balance and exposure where needed. And do not forget to pack the camera hood. Of course, you need amazing clicks for your Honeymoon album, not over-exposed photos.
That's all you need for a rocking honeymoon in the island paradise.
Photo courtesy:
thefrugaltravelers.com
travelbutlers.com
blog.thomascook.in