As the winter has already started slowly making its presence felt in Kolkata, the city is all gearing up to embrace another wedding season. The wedding invitation cards have been sent for printing, the invitees' list has been prepared and, now, it's time for bridal shopping to look your best on your D-day. We start making plans for the dream wedding even before we choose the life-partner. So, bridal shopping holds the ultimate importance in any wedding, especially, for the girls. So, to help all the brides-to-be here in Kolkata in finding the best bridal wears and accessories, here's the list of the top 8 places for the best bridal shopping in Kolkata –
1. Burrabazar: Well, whenever you are talking about shopping in Kolkata, the first name hits the mind is Burrabazar. Same is true for wedding shopping. This wholesale hub of Kolkata is the ultimate place to find the best of the collections of dresses in wide varieties and prices. Whether it's a traditional Bengali Banarasi or a North Indian lehenga set, the best of the shops of Burrabazar will literally spoil you with choices. From big names like Mohinimohan Kanjilal to less big but equally good shops, you will find everything suiting your pocket.
2. Gariahat: This place is considered as another hotspot of bridal shopping. From Priyo Gopal Bishoyi, Adi Dhakeshwari Bastralaya to Benarasi Kuthi, Traders Assembly, the Rash Behari Avenue is full of shops offering the exotic wedding collections for the brides-to-be. The Punjabi shops opposite Basanti Devi College can be a good destination for the guys. If you are looking for branded sherwanis and Punjabis, then also no worries as you will find Manyavar just a few steps away.
3. New Market: Explore the lanes in front of Globe cinema hall if you are dying to get yourself a perfect lehenga. This place has a special reputation of being the lehenga hub in town. Not a good place to buy banarasi though.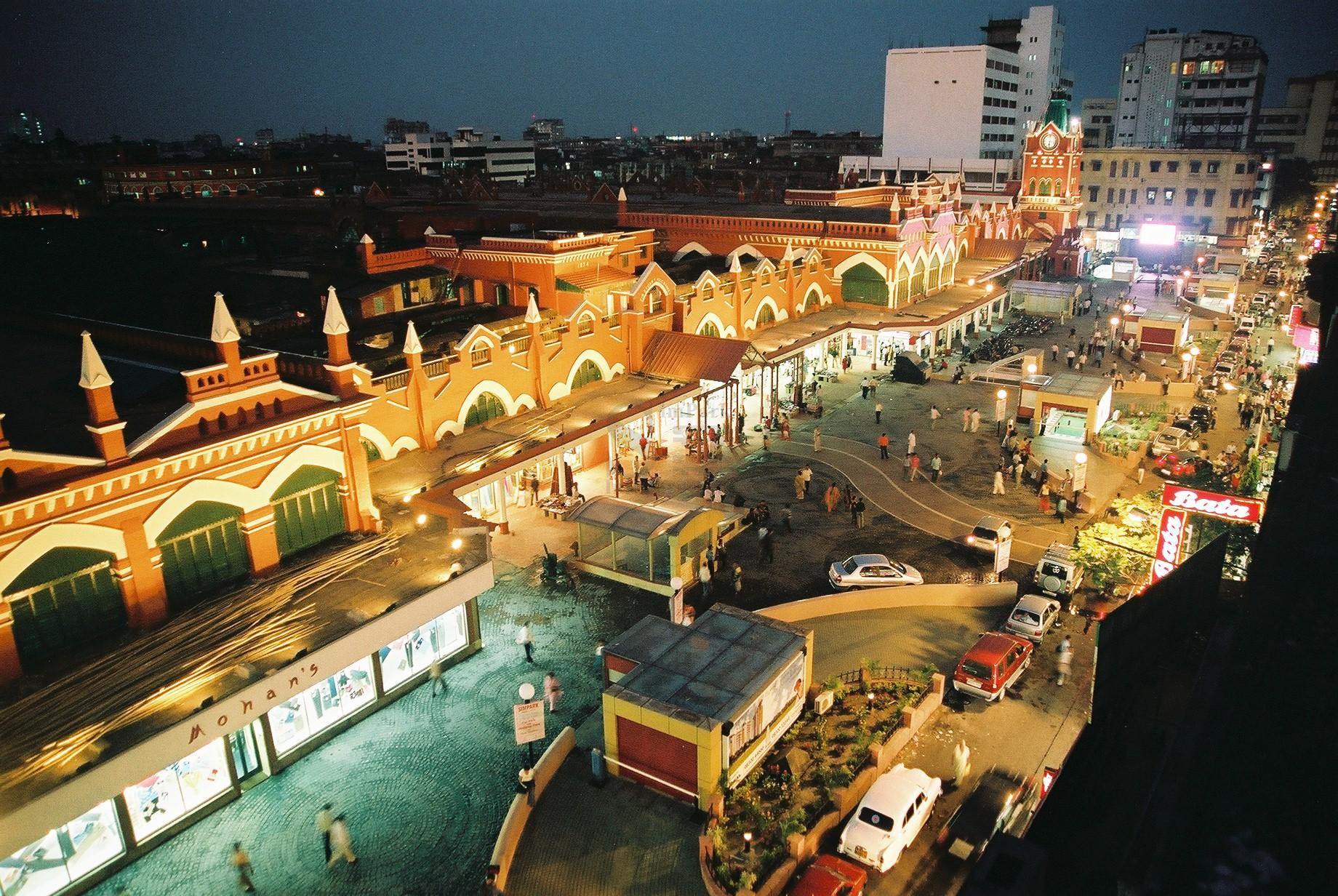 4. College Street: Shops like Indian Silk House or Adi Mohini Mohan Kanjilal make College Street a hotspot for the wedding shoppers. Therefore, once again, this place is perfect for traditional Bengali bridal sarees etc.
5. Bowbazar: Now, it's time to find the second most important thing of any Indian wedding, gold jewelleries. Well, let's direct our GPS system to help us land in Bowbazar or, the official B B Ganguly Street. From Senco Gold to P C Chandra to Anjali Jewellers to other thousands of goldsmiths waiting to give you the finest gold jewellery designs to choose from.
6. Malls: If you are particularly fussy about clothes and planning to go the designer way, then hit the malls like South City or City Centre and check out the stores of internationally acclaimed designers Ritu Khanna, Sabyasachi etc (or  even some of city's own designers who can custom make your bridal attire).
7. Mahatma Gandhi Road: If you have a fetish for tailor-making your bridal attire and in search of some of the finest craftsmen then M G Road is the place. This place is also good for shopping for bedding items.
8. Bagree market: Now, it's time to find matching accessories like handbags, toe rings or nose rings along with cosmetics. You will find everything here. And, once again, this is a wholesale place.
Image courtesy:
gaylaxymag.com
economictimes
blogspot.com